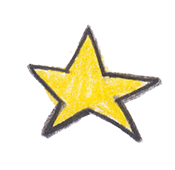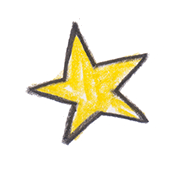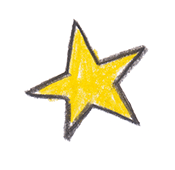 FAQ
How long does it take?
You will usually receive your beautiful book or collage 4-5 weeks from receipt of artwork. The process can take a bit less or a bit more time depending on how quickly the book is approved by the customer. If you would like your book quickly, please get in touch and we'll try our best to accommodate you. International orders will take longer to ship. Art cards arrive within 10-14 days.
Do I get the artwork back?
Yes, we will return your artwork via recorded delivery along with your finished book. If you choose not to have the artwork returned, we'll recycle it for you. Just let us know when we send you an invoice.
What kinds of art can I include?
Just about anything. Paintings, drawings, cards, little notes, scrap books, cut-outs, collages and 3D objects. Each side of a card or page of a book counts as one piece. If you only wish to include certain pages of a workbook or certain sides of an artwork that has art on both sides, please label these clearly (e.g. with a post-it note or in clear pen or pencil, 'not this side'). We would caution against sending anything too delicate that might damage in transit.
What artwork works best?
Bright colours and good contrast work best. Sculptures, 3D art and unusual shapes also look fantastic. For the collages, pieces where the image and colour fill the frame look the best. Please avoid folding the art as the creases can be difficult to remove. That being said don't discard something you love because it has a few wrinkles or tears. Our team of professional designers can work wonders in Photoshop. Keep in mind that artwork with low contrast such as pale pencil will not print well but once again our expert designers will do their best. We suggest only choosing pieces that will travel well. We would not want any of your delicate pieces to get damaged in transit.
What if I submit more artwork than required?
Please be sure to include the correct number of pieces for your book. If more pieces of artwork are submitted than the number written on your submission form, we will charge for the extra pieces. If you're not sure what artwork to include, we can edit it down for you, excluding any pieces we don't think will work so well, for a charge of £60 per hour.
Can I include text in the book?
Yes, we are happy to include captions at a cost of £1 per caption. Dedications can be added to the title page free of charge.
Can I add a photograph of my child to the book?
Yes, we usually include a title page with a photo of the child, their name and dates of the artwork (e.g. 2012 - 2016). We can also add additional photos to the body of the book.
Can I add a dedication to the book?
A personalised dedication can be added to make an extra special gift. It can be handwritten or typed, whichever you prefer. Dedications can be added free of charge.
Can the artwork appear in a chronological order?
Yes. Please clearly number the back of each piece of artwork and tick the box on the art submission form to say that the book will be chronological. We recommend that customers let us move pieces around slightly to make a more beautiful book, but it's up to you. You can indicate this on the form. Alternatively, you can group the artwork into sections (e.g. school years) and we'll mix the pieces up within the years. This is recommended as it allows us to make the most beautiful layouts possible by matching pieces with similar themes, colours and styles. Please note that if you'd like us to put the work into date order for you, there will be a small charge for this service.
Can I submit additional artwork after the original shipment?
We cannot accept additional artwork once we have started working on your book as it means redesigning the layouts. Please make sure to include all your favourite pieces when you send us your artwork.
How big are your art shipping art boxes?
Our shipping kit boxes are 55 x 42 x 16cm. If you're sending the artwork of more than one child and think that you can fit all of the artwork in one box, please get in touch and we'll send you an art submission form to print. If you're sending artwork for multiple children or multiple books or collages (e.g. different school years) please separate the artwork clearly and complete one art submission form for each book or collage.
I'm worried about sending certain pieces of artwork in case they get damaged. Can I photograph them myself?
While we recommend that you send artwork to us to be photographed professionally, we understand that there are certain pieces that may be extremely fragile but that you want to include. Please get in touch and our design team will give you advice on how to photograph artwork if you feel you can't send us a piece of artwork. Be aware that our designers will not include images that they feel are too low quality for the books, collages or cards.
How is the artwork laid out in the books?
The artwork will be laid out in the way we think will look best. Some pieces will get their own page and others will be grouped with other similar images that make them stand out.
Can I make any changes to the PDF mock up?
We allow up to three small changes but we cannot completely redesign the layouts. Examples of changes could be swapping one image for another, or making an image bigger or smaller. Further changes can be made for a fee of £60 per hour of extra work carried out.
What size are the images in the collage?
The images are around 95 x 65 mm depending on the dimensions of the art. We found that this was the perfect size to create a contemporary and stylish grid without losing any of the detail. The finished product is a stunning and graphic piece of art and the small size of the images draws you in.
How much does UK shipping cost?
The cost of postage and packaging is £20 per book. This is to cover posting boxes out, posting your original art and book back to you, and the cost of packaging. Any additional boxes cost £10 to post (e.g. £30 for 2 boxes, £40 for 3, and so on).
How much does international shipping cost?
Shipping fees are calculated based on the size and weight of your package, and will vary depending on where we are shipping to and the number of books, collages or cards you have ordered (this will affect the weight of the parcel we send back to you).
Why not do this myself?
A first attempt at making an art book would take you roughly 40 hours and will probably prove harder than you think. Professional photography will ensure the best possible image of your artwork and editing expertise is essential when dealing with wrinkled paper, grey shadows, lousy colour reproduction and unwanted backgrounds. Our graphic designers create beautiful fine art layouts and our books are professionally printed and bound using premium quality materials.
How many pieces of art can I include in a book?
Our books can include up to 200 pieces of artwork. Here is a full price list:
| | | |
| --- | --- | --- |
| 25 works of art | | £195 |
| 26-35 works of art |   | £235 |
| 36-45 works of art | | £275 |
| 46-55 works of art | | £315 |
| 56-65 works of art | | £355 |
| 66-75 works of art | | £395 |
| 76-85 works of art | | £435 |
| 86-95 works of art | | £475 |
| 96-105 works of art | | £515 |
| 106-115 works of art | | £555 |
| 116-125 works of art | | £595 |
| 126-135 works of art | | £635 |
| 136-145 works of art | | £675 |
| 146-155 works of art | | £715 |
| 156-165 works of art | | £755 |
| 166-175 works of art | | £795 |
| 176-185 works of art | | £835 |
| 186-195 works of art | | £875 |
| 196-200 works of art | | £915 |
| Captions | | £1 |
Still have a question? Get in touch here